The South Dakota Hereford Association Board of Directors is pleased to announce that Allie Jensen has been named the organization's new Manager.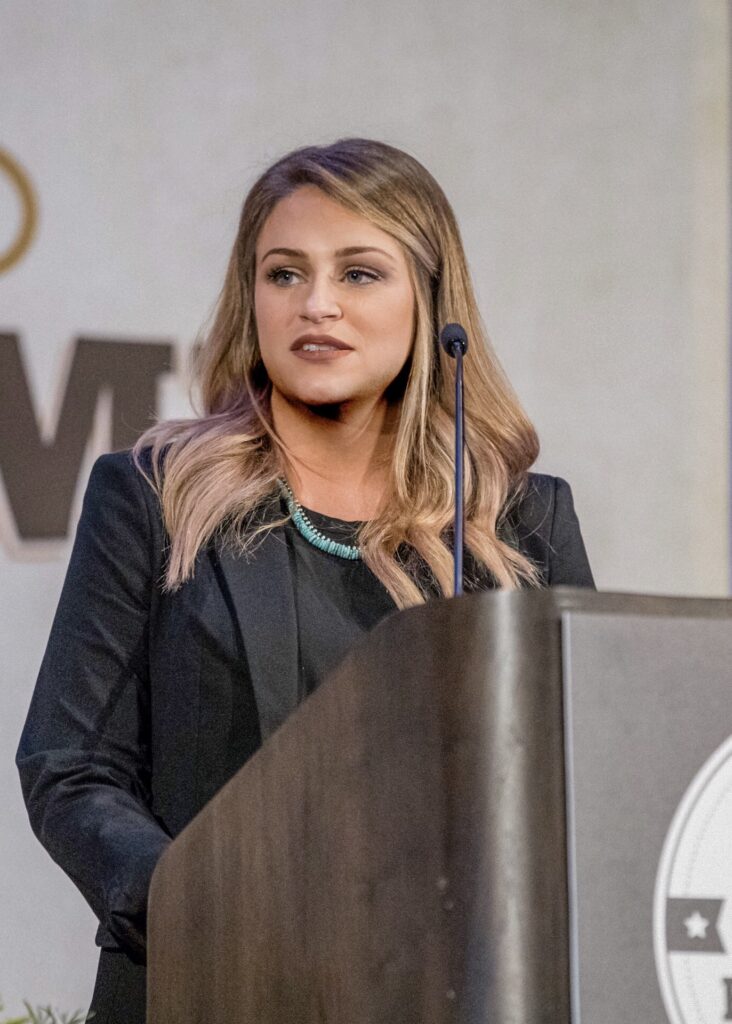 Jensen, of Brookings, has years of experience in nonprofit management and is currently serving as the Executive Director for the South Dakota Cattlemen's Foundation. Jensen has a broad range of experience maintaining stakeholder relationships, event planning and reporting to a board of directors.
"We are thrilled to have Allie manage the South Dakota Hereford Association! She brings a broad skill set and experience along with Hereford enthusiasm which will keep our Association moving forward."

Seth Zilverberg, President of the South Dakota Hereford Association Board of Directors
Marriage brought Jensen to South Dakota and to her new-found passion for the Hereford breed. Jensen and her husband, Brady, moved to South Dakota in pursuit of their careers. Brady is the Livestock Judging Coach and Instructor at South Dakota State University and comes from a Hereford operation in Kansas. Allie, Brady, and their daughter, Kelly work to develop their own herd of Hereford, Simmental and Angus stock.
"What excites me as I step into this position, is what an incredible impact the members and Board of Directors have made to ensure the long-term sustainability of the Hereford breed in South Dakota. Producers and juniors from across the state have come together to provide the next generation with so much."

Allie Jensen, Manager of the South Dakota Hereford Association
As the South Dakota Hereford Association and producers continue to be committed to serving its' members and the next generation of breeders, Jensen will manage the finances, event planning, marketing and membership relations.
"I'm thrilled for this opportunity to serve the Hereford producers. The Board of Directors and myself have goals to promote Hereford beef and genetics, continue to fund the programs for the next generation and serve the members of this wonderful organization. The Hereford people in South Dakota are certainly one-of-a-kind and I can't think of a better organization to serve."

Allie Jensen, Manager of the South Dakota Hereford Association
About the South Dakota Cattlemen's Foundation
Since its founding, the South Dakota Hereford Association has worked to bring the Hereford breed to the forefront of producer's minds throughout the state through various youth events, volunteer activities and promotions each year. Visit our website at https://www.southdakotaherefords.org